Discover how we're different
Upload your images, videos, carousel posts or stories for your Instagram account. Crop, add filters or text or rotate images before you post.

Post right away or schedule for later. We post automatically for you 24x7, so no need to worry about phone notifications.

Add your team and an unlimited number of accounts. Schedugram makes it easy to collaborate & saves you tons of time.
Reduce your Instagram headaches
We've created the fastest and
most convenient way for you to
manage Instagram accounts.

We post automatically for you,
no need to check your phone.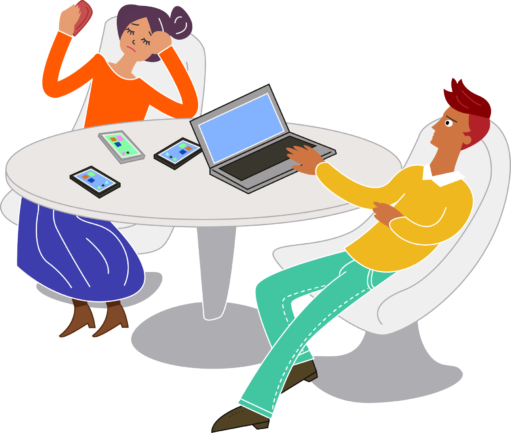 Manage multiple accounts
Whether you manage one or one hundred accounts, Schedugram can help.
Schedule your content to multiple accounts, and easily switch between different accounts in our interface.
Sit back and relax - we post for you
Our Queue feature lets you save
even more time, while also
growing your Instagram following
through posting regularly.
Content & editing tools
Get your images looking the best possible using our editor. You can crop, resize, add stickers, and of course add filters to your images before scheduling them to Instagram.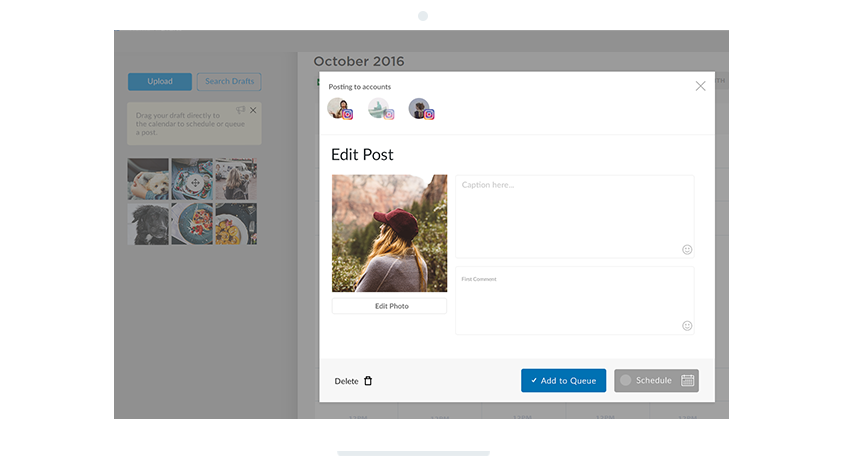 We do the hard work for you
With Schedugram, we do it all for you using an innovative yet old school way. We use a pool of phones (yes, physical real-world phones) in Melbourne, Australia to post for you, just like you would by hand.
No sneaky business behind the scenes
Fully Automated

We post automatically for you so you can sit back and relax.

Uses Real Phones

Yes, we use a pool of phones in Melbourne, Australia in order to comply with Instagram's rules.

Multiple Users

Add your coworkers or collaborators at no additional cost.

Amazing Support

We're proudly customer centric and love hearing from you, ask away!

Hanna Wadell, Marketing Manager

I take care of three Instagram accounts and don't know what I would do without Schedugram. Incredibly easy and new amazing features are constantly evolving.

Lionel Jackman, Freelancer

Schedugram makes it seamless for my team to upload content across multiple accounts, add descriptions or hashtags, then pass to the client to approve before going straight to Instagram, all within the one platform. Fantastic!
Get Started
Get your evenings and weekends back. Sign up and try Schedugram today.
Free 7 Day Trial
Looking for something else? Contact us and we'll get back to you as soon as possible.