The world's best Instagram scheduling tool.
Brands around the world use Schedugram to save time and money.
Heaps of features you'll love.BUILT BY INDUSTRY EXPERTS, FOR INDUSTRY EXPERTS
Upload your images and videos
Use our easy to use interface to upload images and videos from your computer, or directly from Dropbox.
Schedugram automatically converts your uploaded files into the right size and format for Instagram.
Unlike others, at the time you choose, we post your photos or videos for you using our unique and old-school method – using actual phones. Read about how we work here.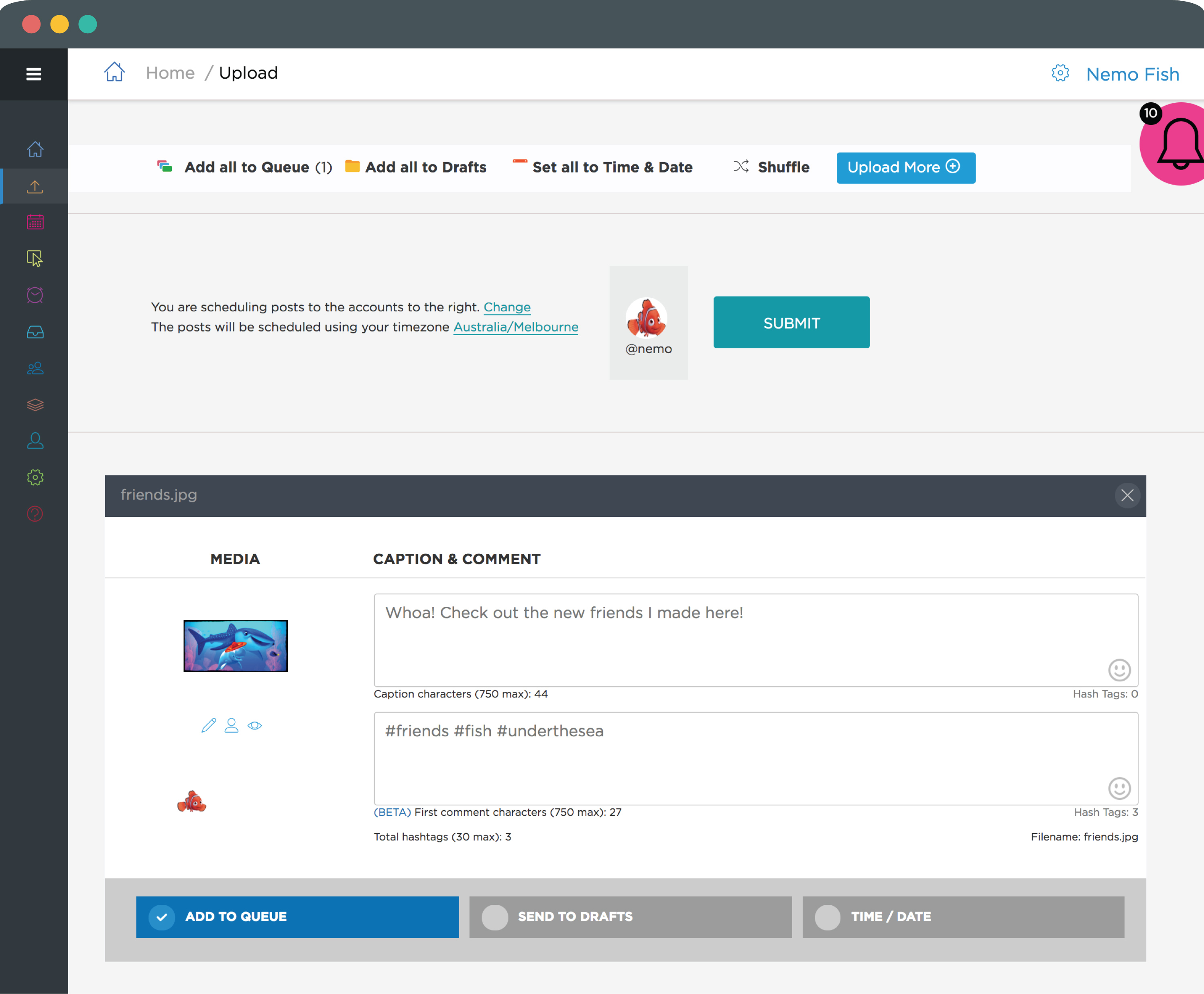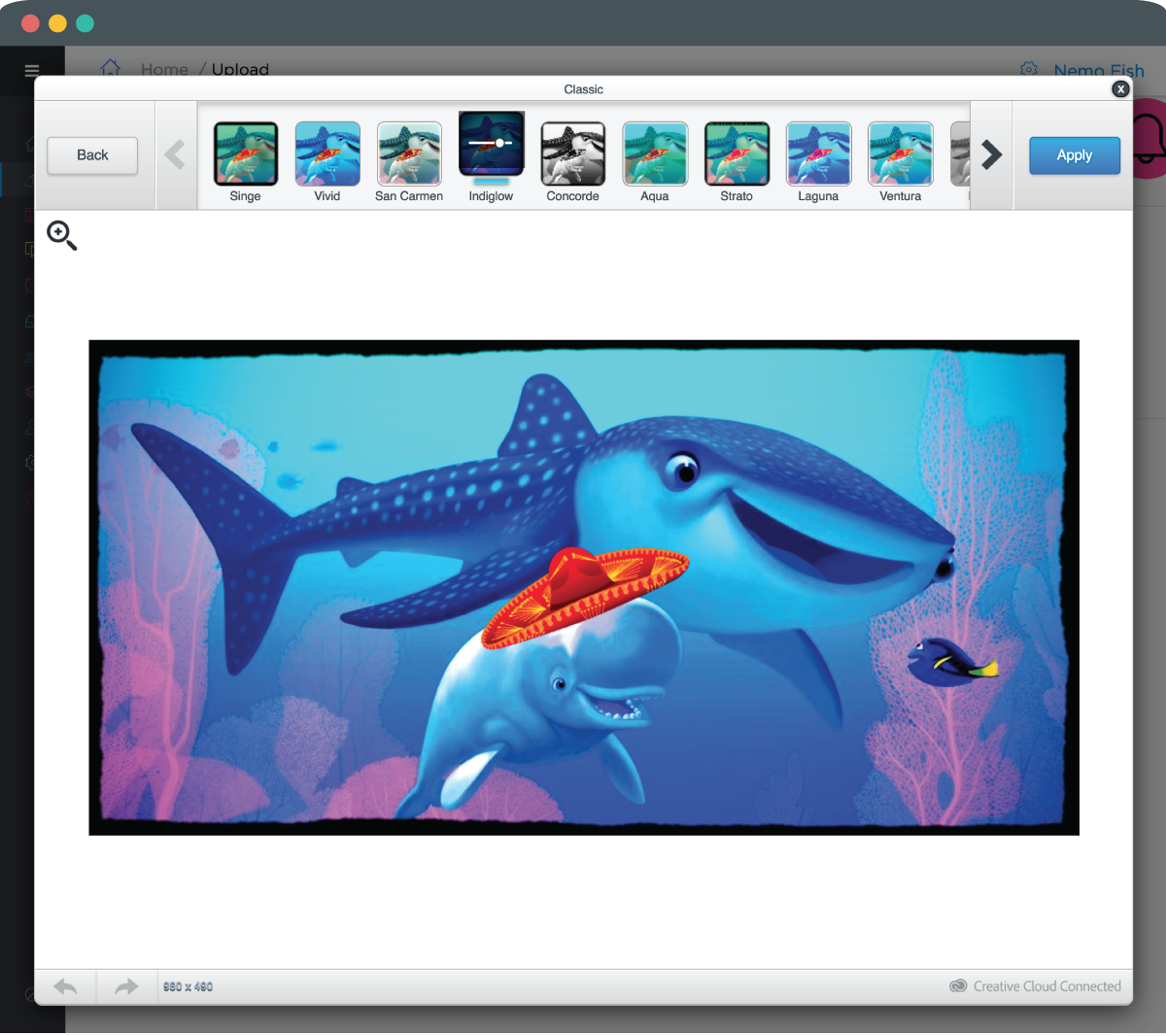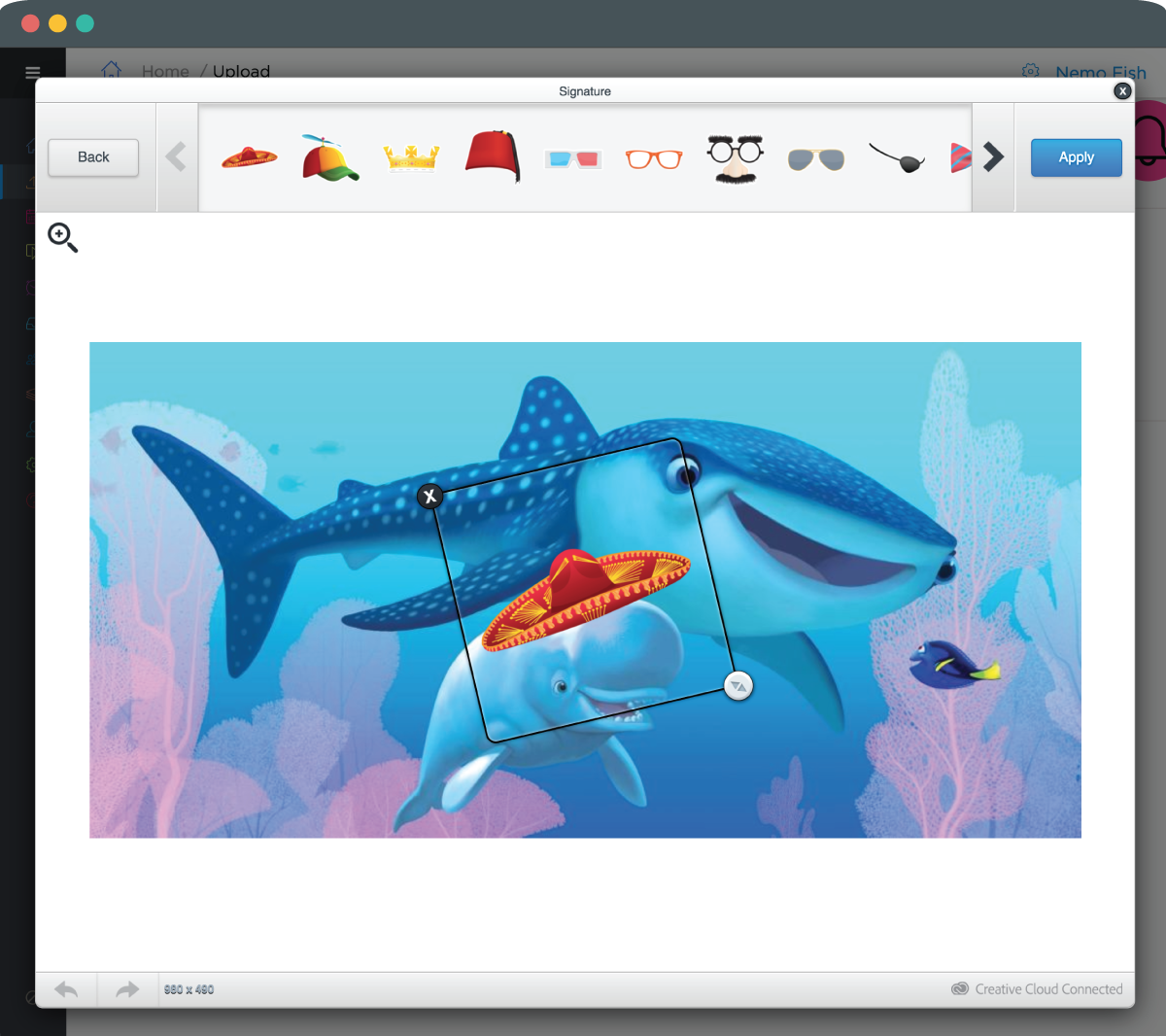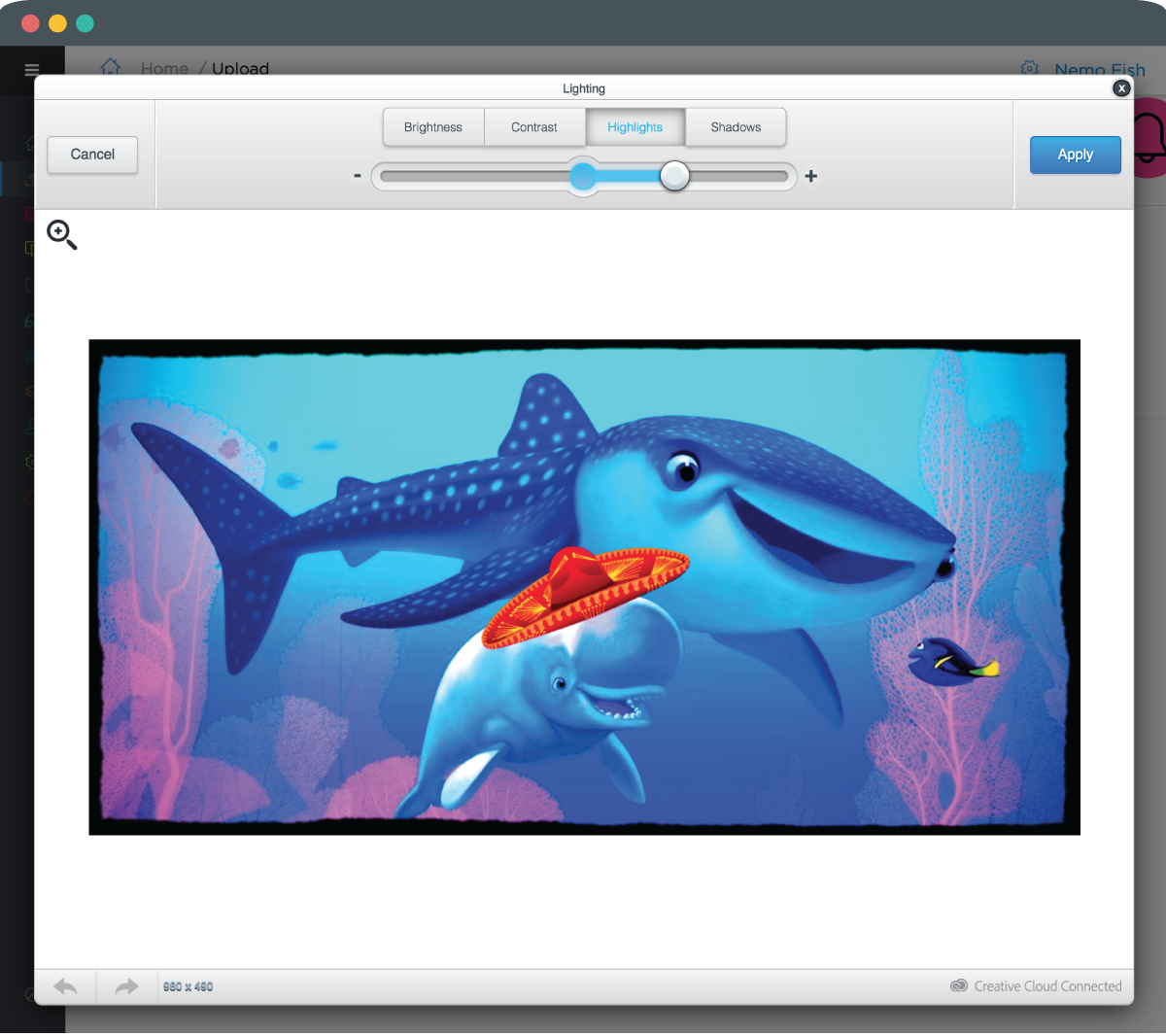 Image editing tools baked in
Get your images looking the best possible using our in-browser editor. You can crop, resize, add stickers, and of course add filters to your images before scheduling them to Instagram.
Sign up now
Queue posts to save time
Our Queue feature lets you save even more time, while also growing your Instagram following through posting regularly.
Set the times and days that you want to post images or videos to Instagram, and then just upload your content. You can drag-and-drop to reorder your queued posts at any time.
It's the easiest way to queue your posts to Instagram.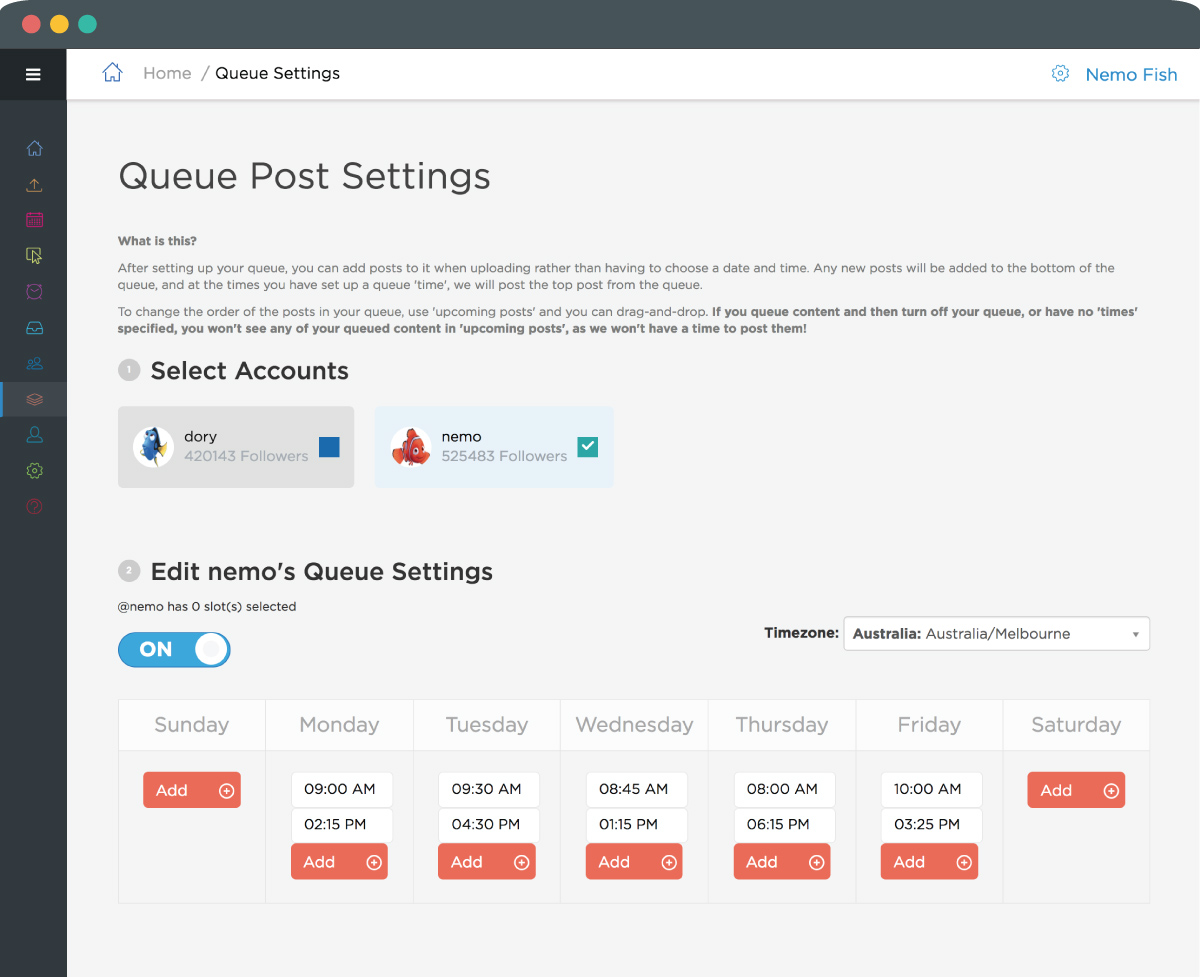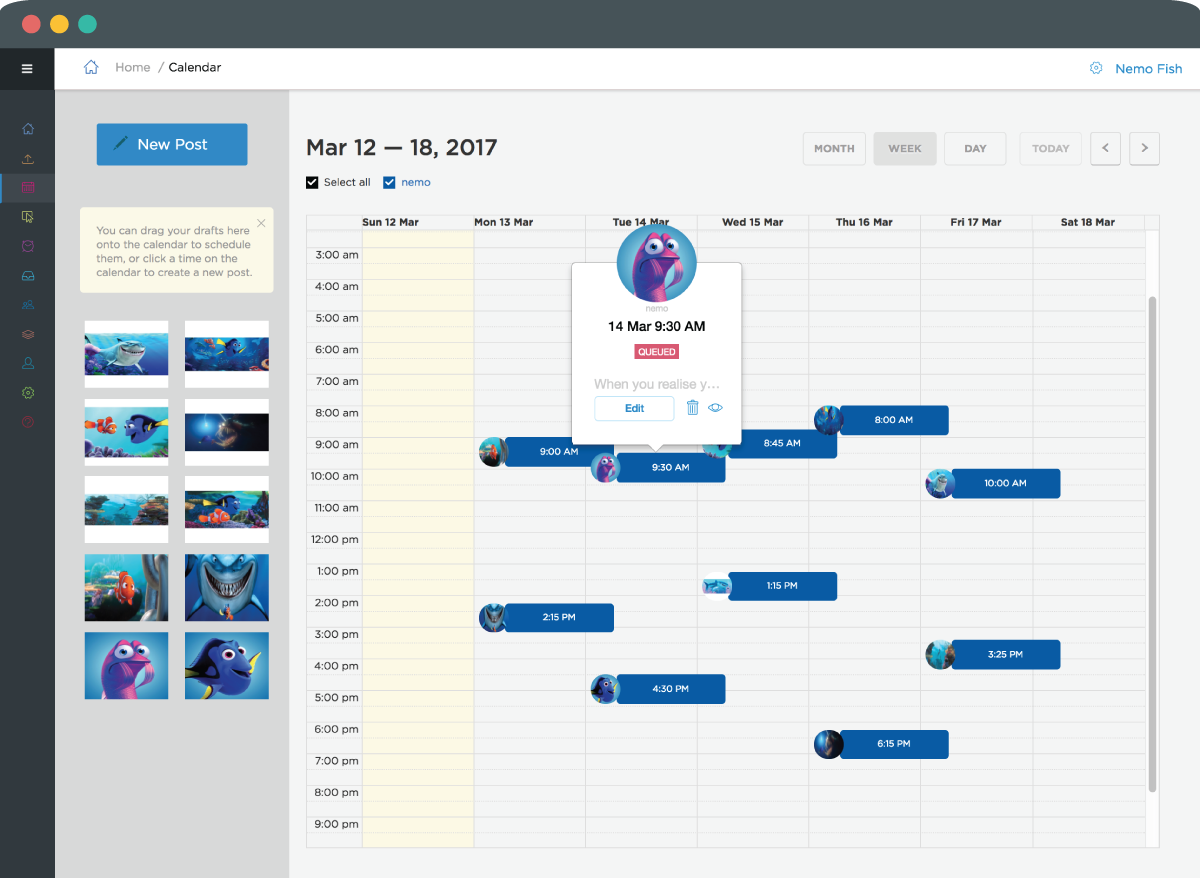 Work your way
Schedugram has multiple layouts to let your schedule your Instagram content in a way that works for you. Use our calendar interface, or view your posts in a list, grid or table view.
Sign up now
Manage multiple accounts
Whether you manage one or one hundred accounts, Schedugram can help.
Schedule your content to multiple accounts, and easily switch between different accounts in our interface.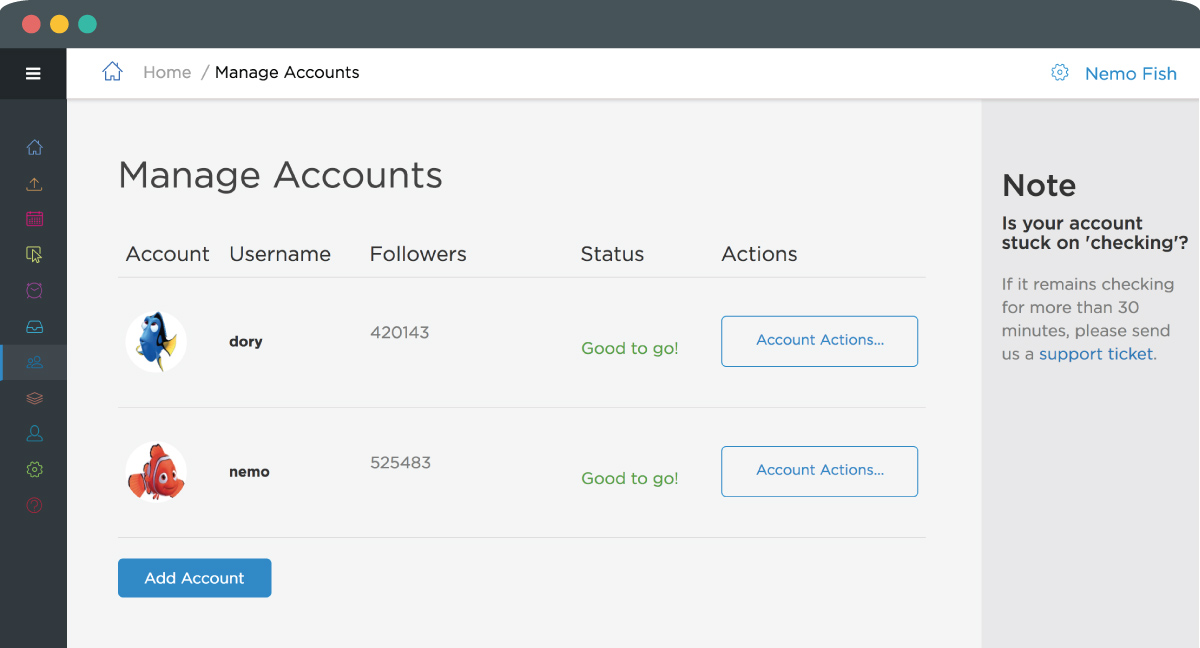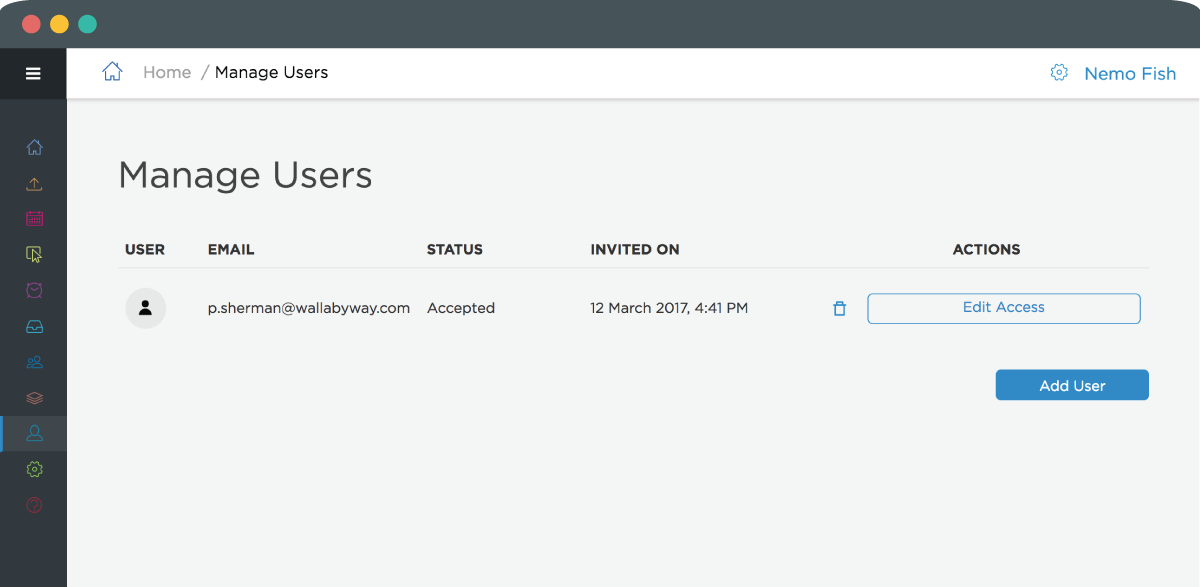 Designed for teams
Every account includes unlimited users that you can invite to help you manage your Instagram accounts.
Invite other people to collaborate on one account, or all of your accounts. You'll see who has scheduled each piece of content.
Sign up now
Want to find out more?
Watch our introductory video to the new interface (launched November 2016).