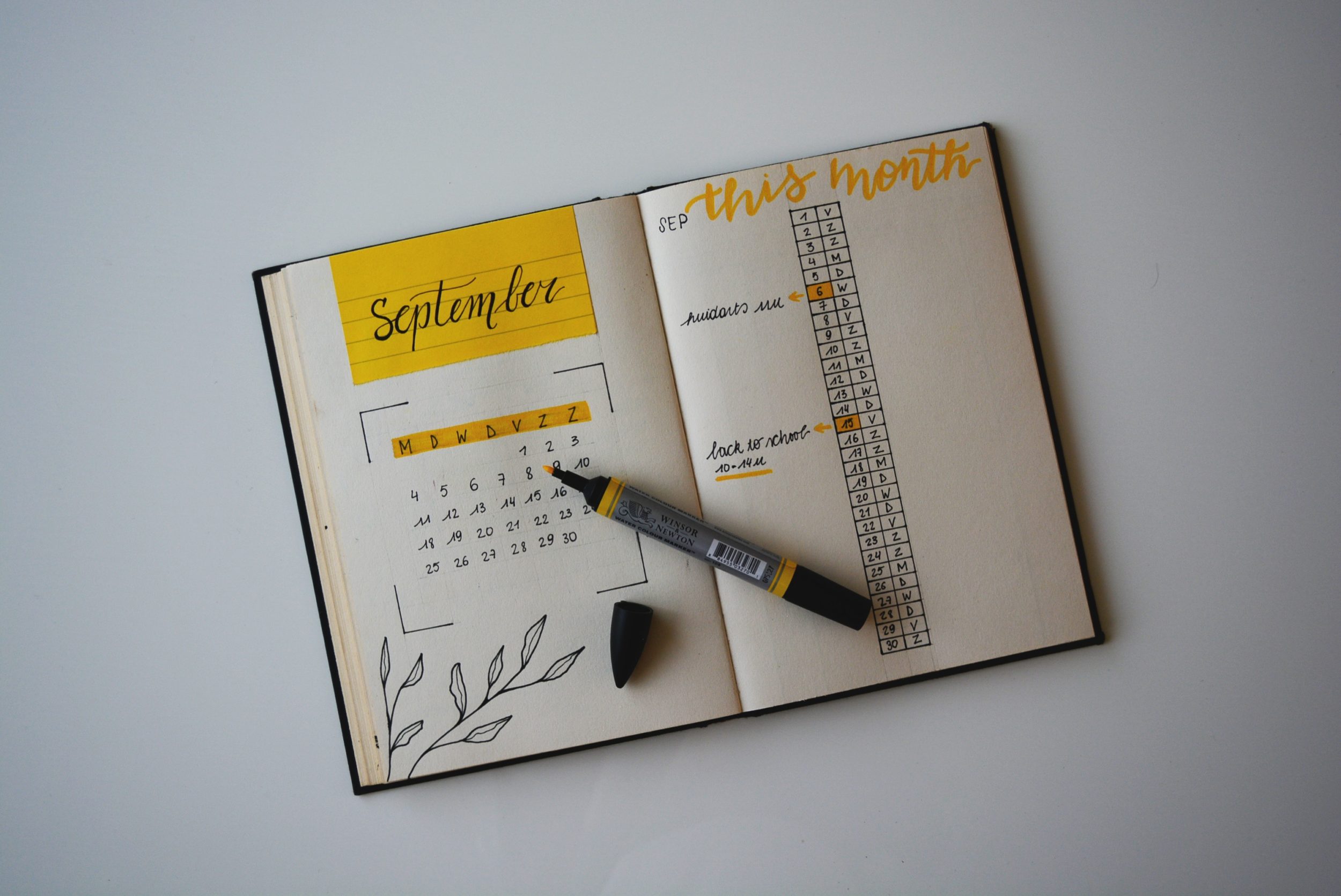 Like many things in life, planning is crucial.
If you have not planned well, you may find yourself struggling. It is no different when it comes to using Instagram as a social media marketer.
Here, we are going to take a look at how to make Schedugram work best for you when it comes to planning and scheduling. We will run through Queue, Planner, image editor, click tracking and exporting.
Instagram Like a Pro
Our ebook Instagram for Business offers tips and tricks to make Instagram easy, fun and less time-consuming.
The Ultimate Guide to Instagram Planning and Scheduling
Time is Precious — Using Queue to Feature and Schedule
Often, social media managers are managing many accounts and are short on time.
That is why using the Queue feature is so handy. The Schedugram Queue feature allows you to save lots of time. It also grows your Instagram followers via consistent posting. Consistent posting on your Instagram is key to building an audience. The frequency of your posting connects to your follower growth.
The more you post, the more your audience will grow. It is that simple. Walk through our Queue feature in
Tools like Social Insider can help you establish when is the best time to post for your audience.
You can then take that into account when using the Queue feature.
You will also start to see when your best times to post are from comparing how well posts at different times do. It is key to try and post your content when you know your audience will be online. If you are a brand with a global audience, this is trickier. You have users who are active at different times.
On Twitter, it is not as much of a problem because the platform moves fast. Having said this, there is a time lapse on Instagram. I often see content from pages I like three and four days after they post them. Getting your audience to engage with your content will help with making sure they see it.
If a user interacts with the majority of your content, they should see it on their timeline. But, they may see it a few days after you posted it. This is worth bearing in mind if you are promoting any events or promotions that are time sensitive.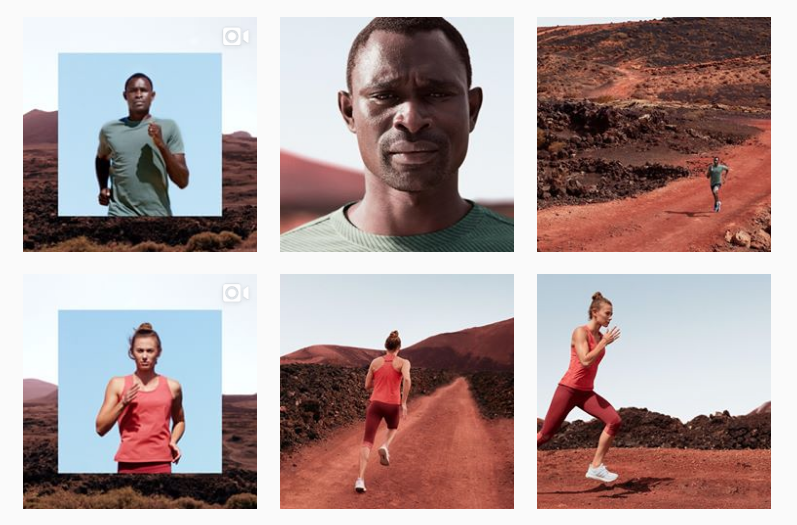 When it comes to reaching users in different time zones posting a collage is a nice workaround.
Schedugram's Planner can help you with that (more on that later). You can split one original image into nine unique tiles on your profile page. This gives you eight more chances to get the idea seen by your audience. Many huge brands (Adidas, Nike etc.) do this as an innovative way to shout about a new product more than once on Instagram. This is for those that may have missed it.
Take Your Instagram to the Next Level
Grab our ebook Instagram for Business to level-up your Instagram presence.
Your time is precious, so planning ahead is the name of the game with social media.
Using Queue means that if you see something that could work for an upcoming holiday or promotion, you can schedule it there and then. You do not have to worry about it anymore.
Schedugram's Queue feature is helpful because it posts your videos and photos directly to Instagram, and without notifications. There are no nudges or confirmations. Schedugram will post at any time for you, even when you are asleep.
Using Planner to Plan Your Grid
Using Schedugram's Planner can help you perfect your profile's page grid.
Planner allows you to visualize how your posts are going to look on an Instagram grid. It's a simple and straightforward feature that helps you achieve that perfect grid!
Easily drag content from your drafts into the grid, and then move the posts around as you see fit. This includes scheduled, queued and draft posts. Then, you can make any necessary changes to make the posts appear in the exact order that you want. This is crucial when you are putting together a collage. Here's a look at how the Schedugram planner works.
Doing this without Schedugram's Planner feature would be difficult, and would take a few attempts to get right. This should definitely save you time in the long run.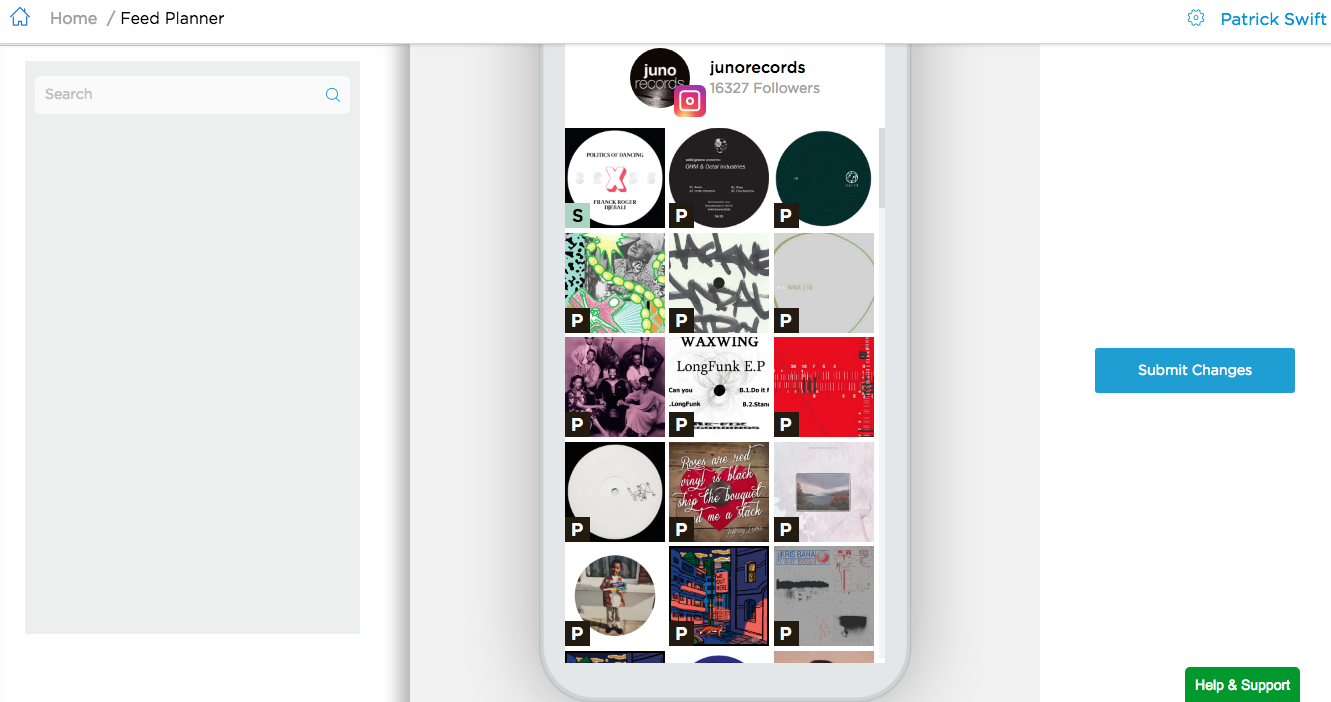 Using Schedugram's Visual Planner also allows you to have an overview of your page, which can be helpful. Instagram is a visual social platform, so you have to make sure that all your content is on point and cohesive. When someone lands on your profile, you want him or her to see that the content has been well thought out. It is often easy to see how much planning goes into an Instagram page from looking at someone's Instagram grid.
A large part of building your Instagram brand is coming up with a posting style and an identity. You want something people can recognise when they are scrolling. This could be something like making your photos appear in black and white, if it works for your brand.
Take a look at 9 Brilliant Instagram Feed Ideas That Can Make Your Profile Stand Out. Image editing can play a big part in this, and we will visit that in the next section.
You may want to think more about how to improve your visual planning for your Instagram accounts. There is a wealth of helpful articles on the Schedugram blog. Take a look at The Ultimate Guide to Taking Picture-Perfect Instagram Photos. It will show you how to start getting real results, without investing in equipment or taking courses. I cannot stress enough how much of an excellent resource the Schedugram blog is. This goes for both Instagram beginners and experts alike. If you have some spare time, dive into the blog. I can guarantee you will end up learning something new. Then, you can try it out in your Instagram strategy right away. What are you waiting for?
Picture perfect – how best to use Schedugram's image editor
Before using Schedugram's image editor, I used to go through a laborious process to edit photos. I would email the photo to myself so I could save it on my phone, and then edit it via the Instagram app. I would then put my phone into flight mode, and post the image so that it would save it to my phone. Then, I would email it back to my work email address so that I would be able to post it via desktop. Crazy, right? With Schedugram's image editor, I no longer need to do this, which is great and saves me a lot of time.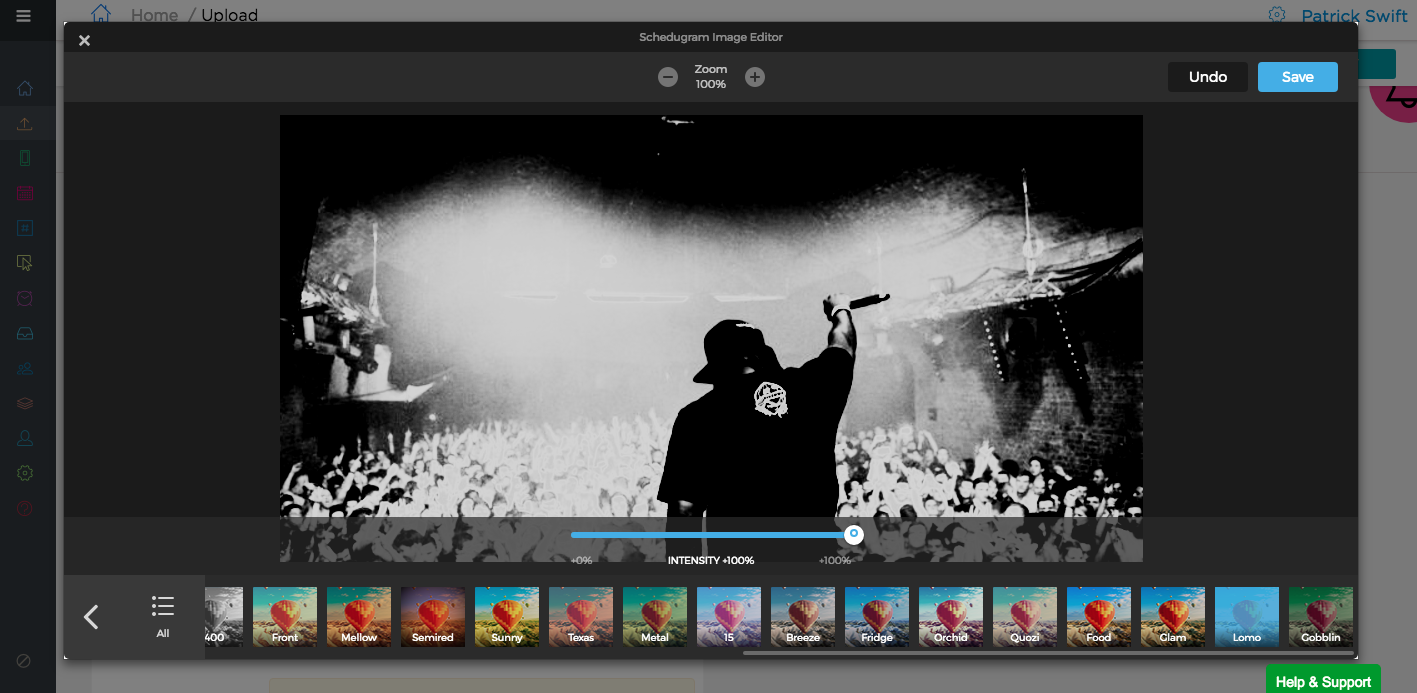 Schedugram's in-browser image editor allows you to do the things you can do on Instagram. This is important, because on Instagram people are looking for beautiful, high-quality images. Via the Schedugram image editor, you can crop, adjust and add filters. The filters are in different categories, depending on what kind of look you are going for. You can also add text, stickers and use the brush tool for adding different effects to your image. Using text, stickers and brushes is an effective way to personalise your Instagram content. Finally, there is a tool to help you adjust the focus of your image, as well as a tool that allows you to add different frames to your post. Editing your photos is important, and means you can add another dimension to them. Using the Schedugram image editor also gives you a chance to develop a signature style.
To expand on this idea of a "signature style", you will get a feel for this as you post more and more over time. The "Lo-fi" filter on Instagram has always been one of my favourites, and I tend to use that a lot when posting content. I recreate this when I am using the Schedugram image editor, and I find that the "Lomo" filter has a similar effect. I can then tweak to get it right according to my personal preference. These preferences will come with experience. I have developed these preferences on Instagram as part of my professional work. At the same time, every now and again it is fun to try some new filters and see how your audience reacts. Do not be afraid to mix it up and try something new.
If you are new to Schedugram's image editor, you can take a look at this blog post which runs through its useful features and how to use them. It is also worth noting here that you should always be uploading the highest quality image you can. Schedugram will resize that down to the correct size for Instagram, 1080 by 1080 pixels. What you should not try doing is uploading an image that is smaller than 1080 by 1080 pixels. You are running the risk of the image becoming pixelated, which will not look good on your page. Making sure everything you do on Instagram is the best quality it can be is of the utmost importance.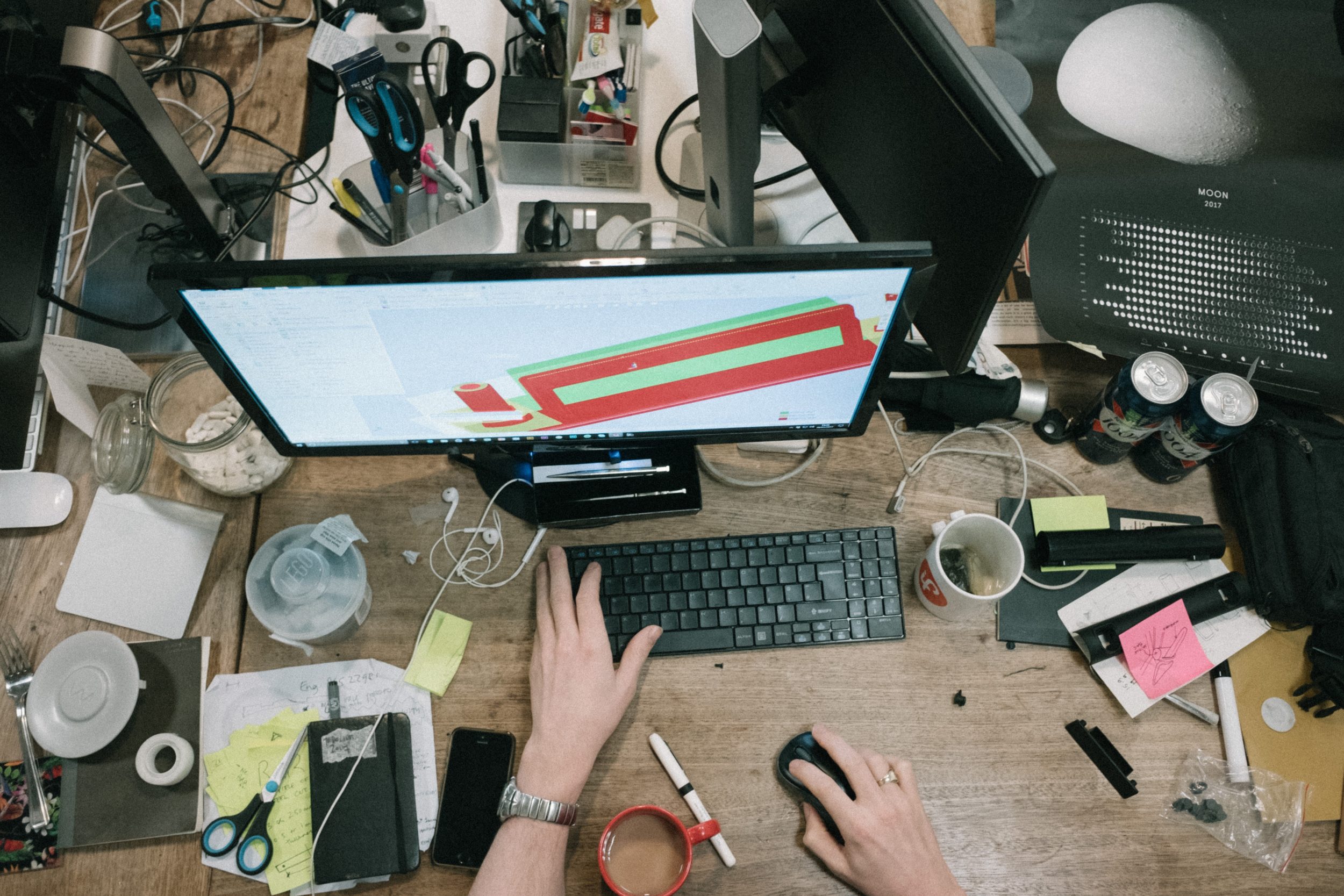 su
Tracking the clicks on the link in your bio
Instagram is one of the fastest-growing social networks at the moment. Brands and pages are finding themselves with good growth rates and follower numbers. Now, the attention is turning to how they can monetise it. Instagram has limits when posting links, as you can only post a clickable link in the bio on your profile page. You can post a URL in a caption, but it will not hyperlink. For someone to look at it, they would have to copy and paste it into their browser. The likelihood of them doing that to access what is on the link is very small. A workaround for lots of brands is to keep switching the link in their bio. They change it to the latest thing they want to shine a light on. Then, they say "link in bio" in their captions so you know where to go to find out more.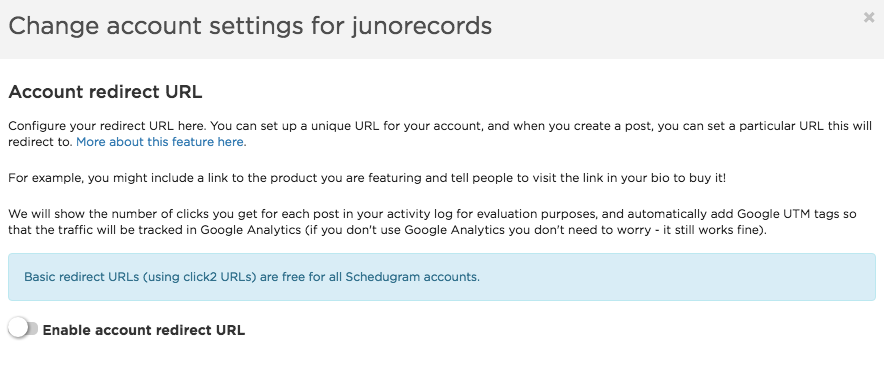 In line with this, Schedugram have created click analytics for Instagram. You can see how many users are clicking through to your website and even buying something. You can enable click tracking for each Instagram account that you would like to use it for. To do this, you go to the "manage accounts" page, and click account actions > account settings. Once you are there, you can set up the URL you will use. Once you have enabled it in the account settings, change your Instagram account's profile URL to the URL that you see in the window. This will mean that Schedugram will be able to track your followers' clicks. When you are uploading content, you will now see a "URL" box. Enter the URL that you want your users to visit when they click your bio link, and Schedugram will take care of the rest. In the archive section of your activity log, you will be able to see a count of the number of clicks that occur while that post is live. It should prove very handy indeed.
The benefits of being able to track the clicks on the link in your bio are many. It will allow you to see how much revenue your Instagram page is bringing in via the content you are posting. This, until now, has been something that is quite tricky to track. Anything that may shed more light on it is invaluable to any social marketer. Tracking clicks will also let you see what is proving popular with your users on Instagram. If you can work out what your audience responds to most, you can start posting more of that. This should help with increasing your Instagram revenue as time goes on. At Juno Records, we created a page on our website dedicated to our Instagram content which we can track. This could be something you may want to think about doing.
Exporting – using PDF exports as reports
If you use Schedugram to do work for clients or a company, the export feature could prove to be useful. You can export to CSV or PDF, allowing you to share your planned or posted Instagram content. This way, your clients and colleagues can see what is going on. If you need to do some reporting via Schedugram, the export feature means you can get the content you need. Then, you can incorporate it as part of your reporting documentation. Using this will make it much clearer to see what is being done for your client. It will translate better than a load of figures and statistics on a document. It could also prove useful if you want to show your future plans for a client's Instagram page.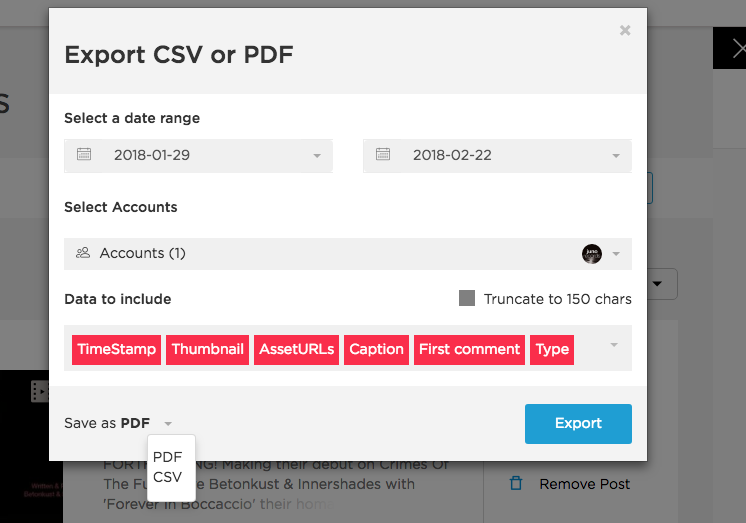 One of the biggest challenges of doing a client's social media is making sure everyone is on the same page. You want to streamline everything as much as possible, and make sure it runs smooth. Using the export feature will allow you to show the people you are working with what is coming up next. There is nothing worse than coming up with some content that you think is good to go and then having to delete it. You could use the export feature to lay out what is being posted in the coming week, and send it to your client. This will ensure everyone is working toward the same goal.
On To You
Well, until next time, that is me done. I hope you enjoyed reading this guide to scheduling and planning on Instagram. I hope you find it useful in your future work. If you think the guide may help someone, please send it to them. Spread the word. For more informative content like this post I have done, please do visit the Schedugram blog. There is a wealth of resources there to help you with Instagram and much more. The resources come from experienced social marketers who know their stuff.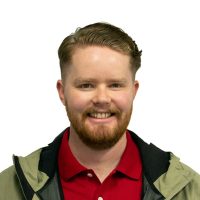 Patrick Swift
Hi, my name is Patrick Swift, and I work for Juno Records' marketing department as Social Media and Content Assistant, which includes handling all of their social media networks.