The Instagram Algorithm: Everything You've Ever Wanted To Know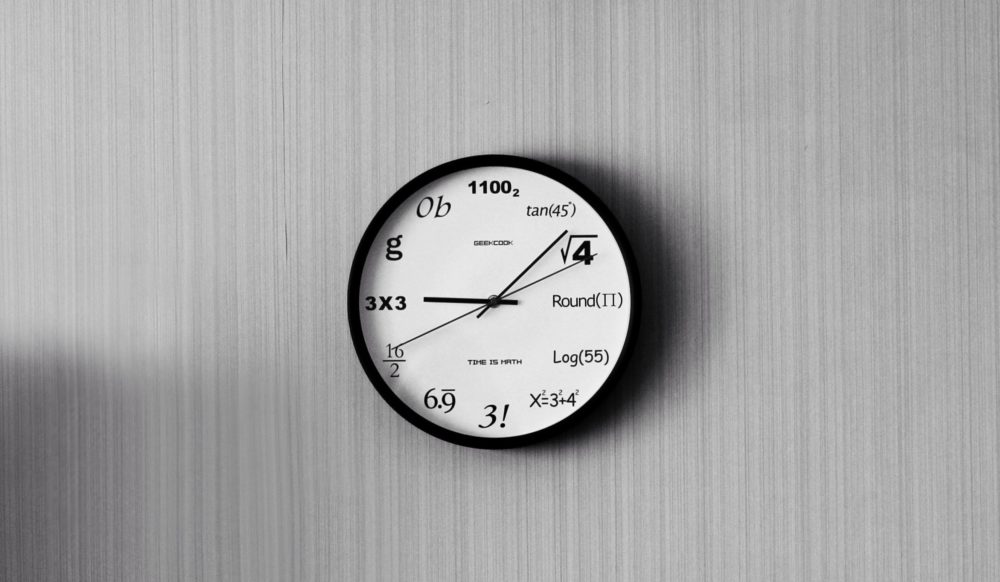 This post was originally published on August 5th 2017, and was last updated on December 7th 2017.
Instagram Algorithm 2017
Instagram is a great tool for marketing.
However, if you do not know about the ranking algorithm behind it, you may not get the best from it.
So here is everything that you need to know, along with tips on how to optimise posts with the algorithm in mind.
Right upfront: nobody can tell you exactly what is 'in' or 'out' of the algorithm. We've compiled this information from anything that has been stated publicly by Instagram, in addition to commentary about the algorithm (both on Instagram and Facebook) and our experiences.
So take it as another data point that you can use in improving how you understand the way ranking works!
Before you continue reading…
Take advantage of the Instagram algorithm by using Schedugram to create and schedule beautiful social content designed to increase engagement and brand visibility. Get started with a 7-day free trial today.
Instagram Algorithm Changes
No More Chronological Post Ordering, But What Is New?
Instagram was given a shake-up when the new algorithm was introduced in 2016 and one year later many people are still puzzled and upset by it. When the new algorithm was introduced, the chronological post ordering was lost and in came a feed that was algorithm driven.
There are 7 key factors associated with the algorithm. These are things that should be considered important, and they are:
Direct sharing;
Engagement;
Profile searches;
Relationships;
Relevancy;
Time of post; and
Time spent reading posts.
But how does Instagram's algorithm work?
Direct Sharing Of Posts – The Posts You Share
Direct sharing, the posts people choose to share, is made easier with the new algorithm. This works in two separate parts.
First, the algorithm takes direct sharing into account in regards to ranking posts on the feed of a person.
Second, the algorithm will take into account the people that you have shared a post with. This tells Instagram that you have an interest in those you share with and they you.
Tip: to encourage the direct sharing of posts, tell a story in your post. Make sure the story starts off interesting, continues to raise interest and then finishes with a climax. A more interesting post is likely to be shared more.
Engagement – The Popularity of a Post
Algorithms generally take into account engagement. This is how popular a post is. If someone likes a post and it becomes popular, that post would get shown to more people.
The more engagement, the higher up the Instagram feed the post will be ranked. There are several ways in which the algorithm will consider engagement and these are as follows:
Shares through direct message;
Live video views;
Comments;
The amount of times the post was saved;
Amount of likes the post received; and
Story views.
However, after saying the above, the algorithm is also going to consider posts that may be less popular, but which are more relevant. This means posts such as this would be at the top of the feed regardless.
Tip: ensure that the post is relevant and make it interesting. Try to relate to topics that have been trending recently to raise interest, which in turn boost likes, comments and shares.
Profile Searches – Accounts That Are Checked Often
The Instagram algorithm takes profile searches into account to determine where to rank the posts in the feed of the user. If a person searches regularly for profiles that are specific, this gives an indication of interest in certain posts. This means that the posts will be shown higher up in the feed.
The main purpose of this was so profiles people have an interest in show up on the feed and that person does not have to search for them. This seems to have worked to an extent, as when the algorithm was introduced the number of searches went down.
Tip: take time preparing your profile and make it engaging and interesting and people will not have to search for your profile thanks to the algorithm and posts will show higher up on the feed.
Relationship – Interaction with Accounts
The new Instagram algorithm ensures that people do not miss the most important posts. Therefore, content from those you enjoy a relationship with will most likely be given a higher ranking.
The algorithm also studies interactions that people have had in the past. It is also possible to interact with other accounts, such as leading people to a website or a product page.
Tip: create links that are campaign specific, or call to actions that are clear, yet catchy, in your posts. These links will send people to your website or products.
Relevancy – Posts That Are Relevant
An important part of the new algorithm of Instagram was to show peoples' posts at the top of their feed that were more relevant to them. The algorithm does this by looking at previous engagement and relevancy.
The algorithm will choose content that is the most relevant and posts should rank higher.
Tip: make sure that any post you make is relevant to the people you are hoping to read it. Colourful content is a great way of attracting attention, along with making a personal connection.
Timing – Recent Posts
While the algorithm was developed so that relevant posts show up first in the feed, it also takes into account how recently a post was made.
People are more likely to be interested in a newer post than one posted a couple of weeks ago. Generally, only newer posts from between the last time a person visited Instagram and the current, will be re-ordered.
Tip: perhaps the best time to make a post would be when the people you want to reach are the most active. This will help to ensure that the post is not overlooked and seen straight away.
Use our instaQueue feature, to schedule posts throughout the entire day so you can identify the times your audience are most active and engaged.
Time Spent Reading – How Long A Post Is Viewed
The time that people spend reading content is taken into account. If a lot of time is spent watching or interacting with content, the algorithm will take this as a sign that the particular content is relevant to that person and similar content will appear towards the top of their feed.
Tip: make any post interesting, so that it captures the interest of the reader and ensures they stick around to read it.  A well thought out video is a great way to keep people viewing. By doing so your posts are more likely to be picked up by the algorithm and appear at the top of feeds.
Changes That Are Not So Important but Which Affect The Algorithm
The Instagram algorithm has brought about big changes and not all of them have been well received. Below are some of the changes that are perhaps not as important as the ones listed above, but which may still be considered by the algorithm:
The regularity in posting on Instagram;
How regularly the app is opened;
Whether or not the post is a video;
Whether an image is posted on a business account or personal;
The number of likes an image has earned;
The hashtags the image has; and
The age of the image.
The Algorithm Can Work For Marketers
While not everyone likes the changes that have come with the new algorithm, it can work for marketers.
Instagram conducted a study and they revealed that around 70% of posts on a feed get missed, when the posts had been arranged in chronological order.
To get the most from the posts it is important to create a post offering content that is timely, which is relevant and is engaging. By doing so, you can make the Instagram algorithm work in your favour.