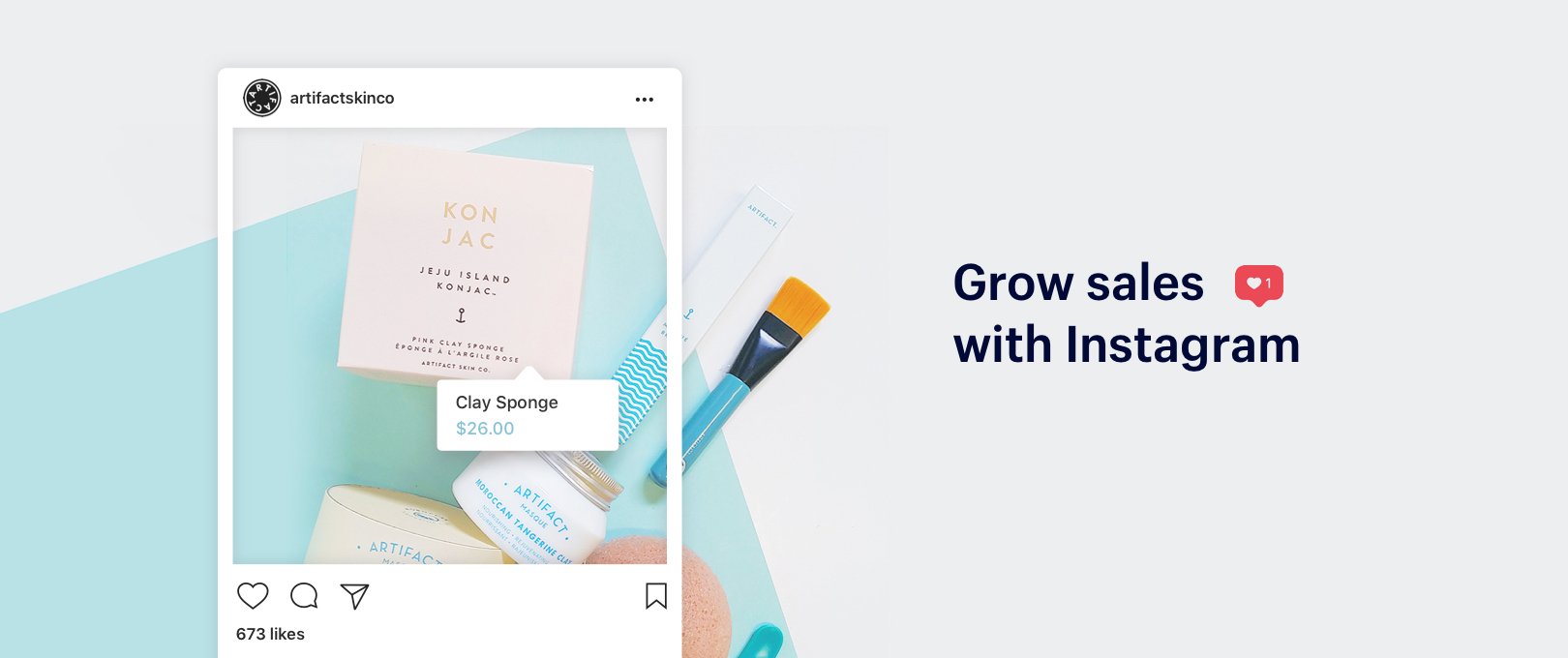 Blog
How to schedule location, product and user tags from desktop via Schedugram
June 11, 2018
Instagram pros realise the importance of being able to tag locations, products and users on their posts.
Schedugram has supported tagging in all of its forms – as a tool aiming to help businesses worldwide build a high impact and effective Instagram presence, we have little choice.
Whether it's acknowledging the original source of the image, the influencer in the photo, where it's from or products customers could buy – tags are an important way that Instagram accounts see higher reach, engagement and action.
How to schedule with tags in Schedugram
Schedugram lets companies manage their Instagram accounts through their desktop, whether it's collaborating with 2 people or 200, managing 1 or 100 accounts. We help over 10,000 companies manage their Instagram accounts effectively, from small businesses to global brands.
Not a Schedugram customer yet? Try the top Instagram marketing tool
Schedugram gives you your evenings and weekends back by letting you schedule your posts and stories. With the most advanced features on the market, we're proud to be trusted by over 10,000 customers around the globe. Sign up for a 7 day trial now!
Once you have it enabled, you'll see additional icons when uploading posts. Here's a quick legend to the different options available: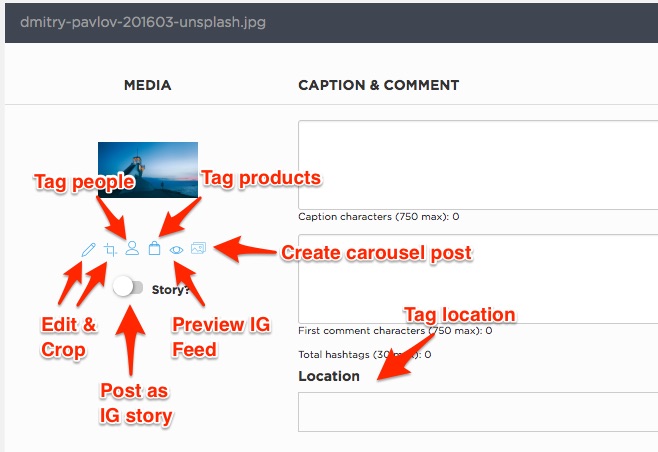 Click on the relevant icon to start tagging people or products. The interface is pretty simple – make sure you check the instructions at the top when you first use it though! There are some tips to make sure your tags go through successfully.
Note: some of our tagging features are still in beta, so you might have to enable them manually first – check which beta features you have enabled by going to the 'billing/profile settings' page and enable any that you want to use.
Location tagging: get higher engagement on every post
We've found that locations in particular can easily increase your Instagram engagement by up to 30%, so (where relevant) they can be a very effective feature, and location tagging was the #1 most requested feature of Schedugram.
To tag a location, just start typing the name of the location in the location box when uploading. You'll see the locations you can tag appear above the box: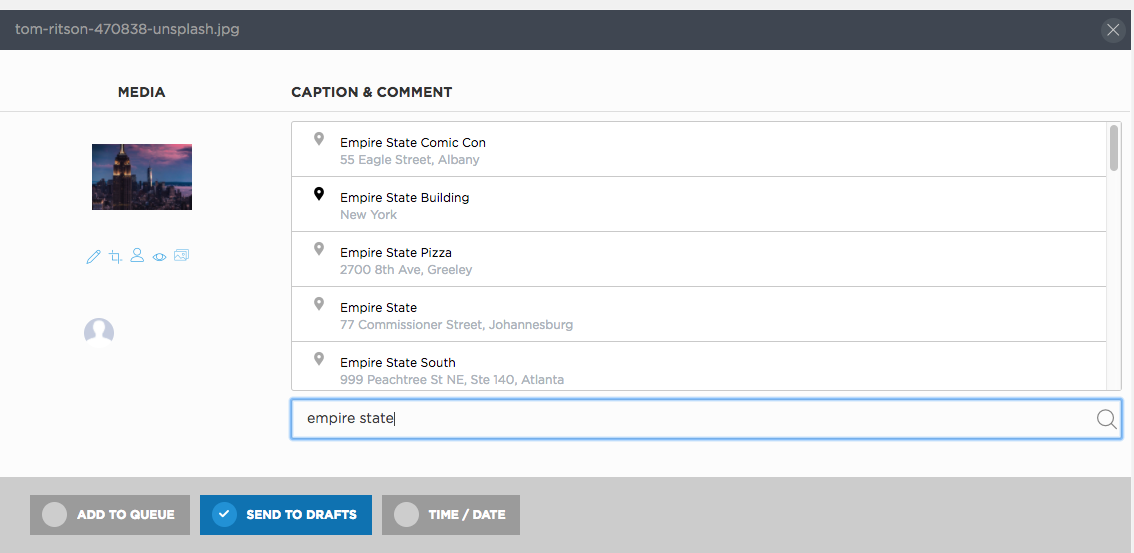 Product tagging: finally a way for customers to easily check out from Instagram posts
Of course, if you're an eCommerce company and you aren't using product tags – you're potentially leaving a lot of sales 'on the table'.
Product tags show up in the Instagram feed so that your customers can directly click on products and order them from your store. It means no more 'link in bio' comments in your captions, and higher conversion rates from Instagram follower to customer. This is what the tags look like (via Shopify):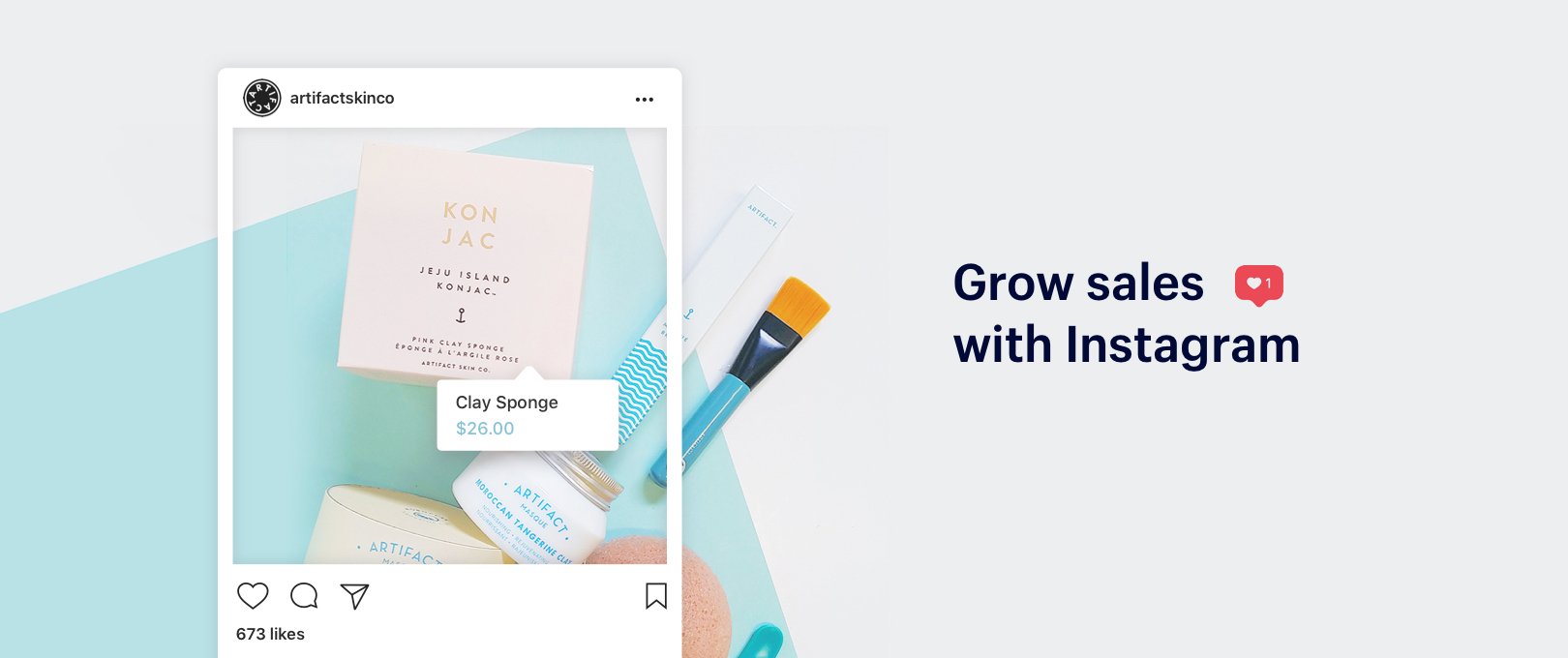 To set up product tagging, you first need to get the feature enabled by Facebook. Instructions on how to do this (and eligibility criteria) are available on the Instagram help site.
Once it's enabled, tag the products through Schedugram when uploading your posts, and you'll make it thousands of times easier for customers to buy your products.
What are you waiting for? Get started now, and see how tagging can help you improve your Instagram reach, engagement and successful conversions.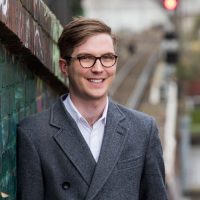 Hugh Stephens
Hugh runs Schedugram, and has strong opinions about the future of the social media space.