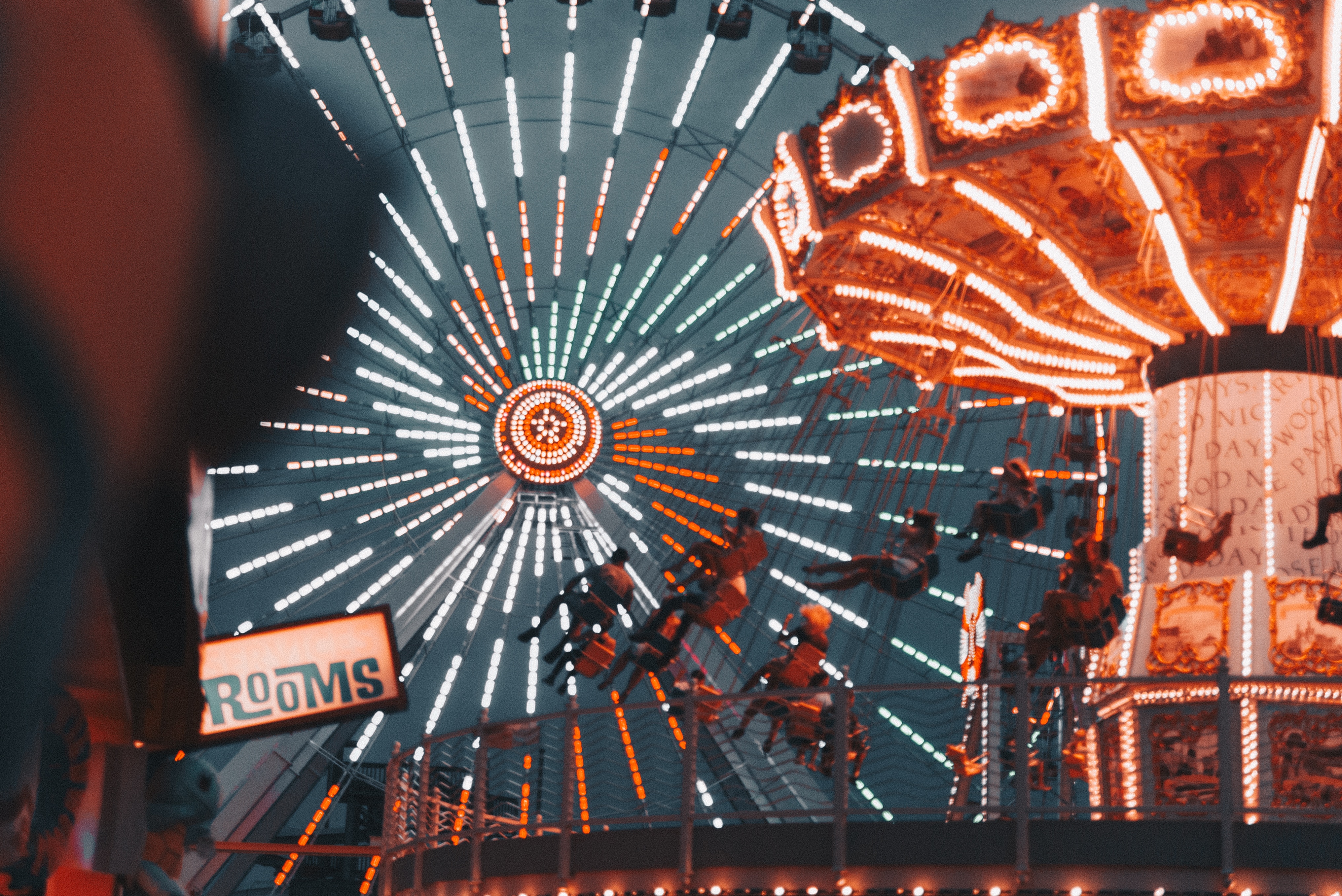 Sometimes one photo just doesn't tell the whole story, which is why Schedugram now supports scheduling carousel posts for your Instagram. You can choose up to 10 images and/or videos to schedule them to post to Instagram.
So, whether you want to share your favorite moments from an event or give an inside look into a new product, just choose the images/videos you want to share, upload to Schedugram and let us do the rest.
Keep in mind that carousel posts always use square images. You don't need to crop them before uploading, but we will apply the same crop style that Instagram does when they are uploaded (a centre-weighted square crop). 
UPDATE: Instagram now supports landscape and portrait images to be uploaded into carousels. Schedugram supports both landscape and portrait carousels, but keep in mind Instagram crops all of the "later" images/videos to the same aspect ratio as the first item – so for best results, make sure they are all the same aspect ratio!
To get started, open Schedugram using the web interface and upload your first image/video from your computer, Google Drive/Photos, Dropbox, Canva or an Instagram URL (see below).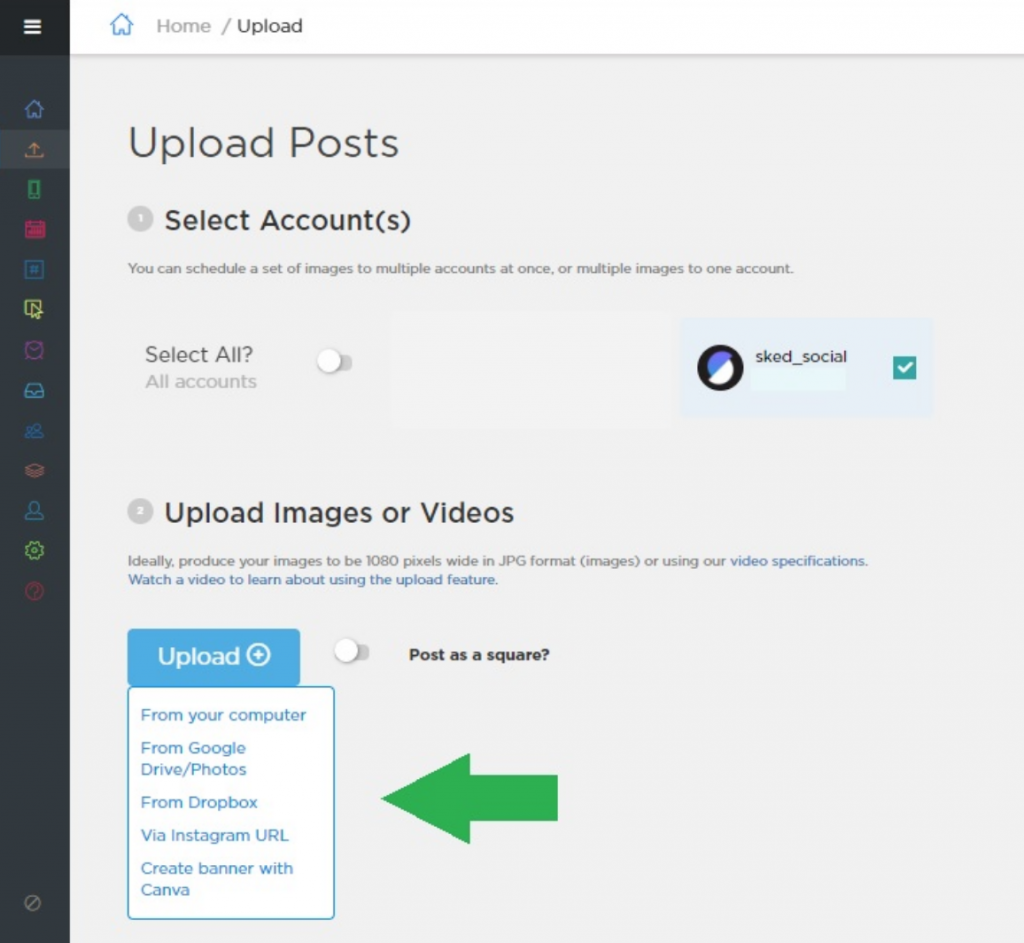 Next, click on the carousel post icon.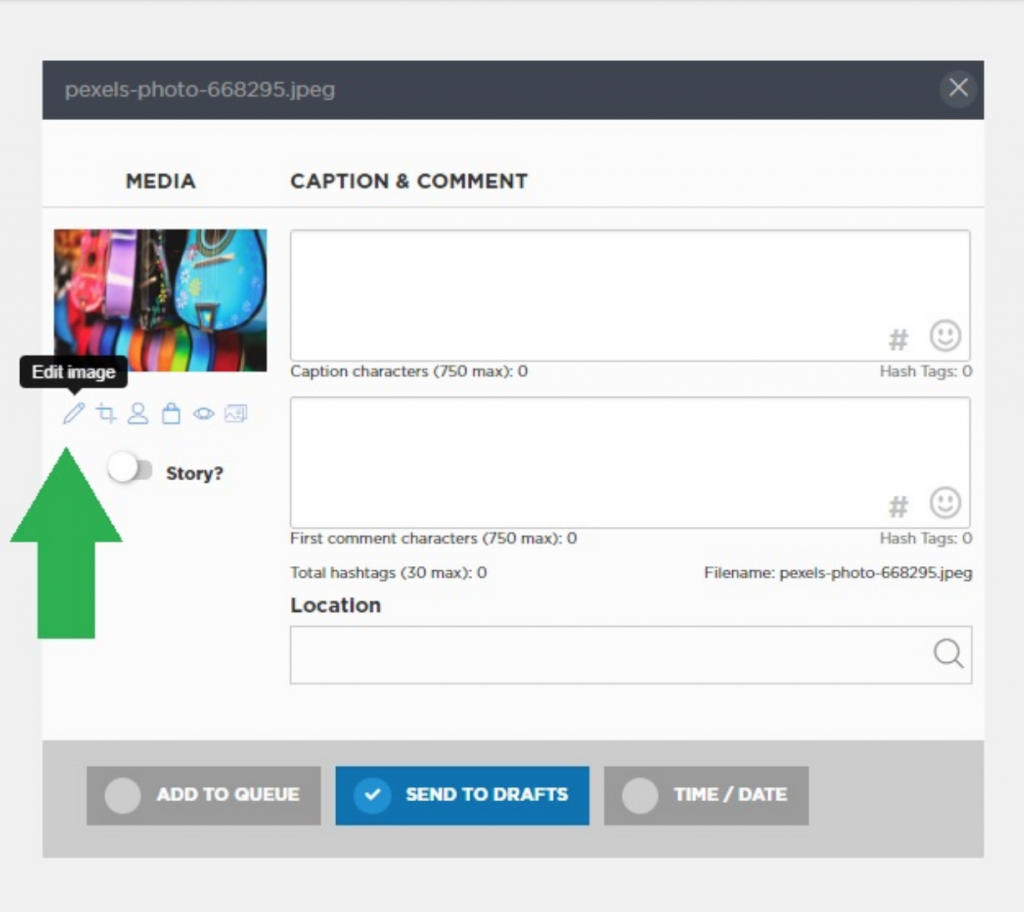 Then, you'll be able to choose more photos to add to your carousel. You can share up to 10 images and/or videos: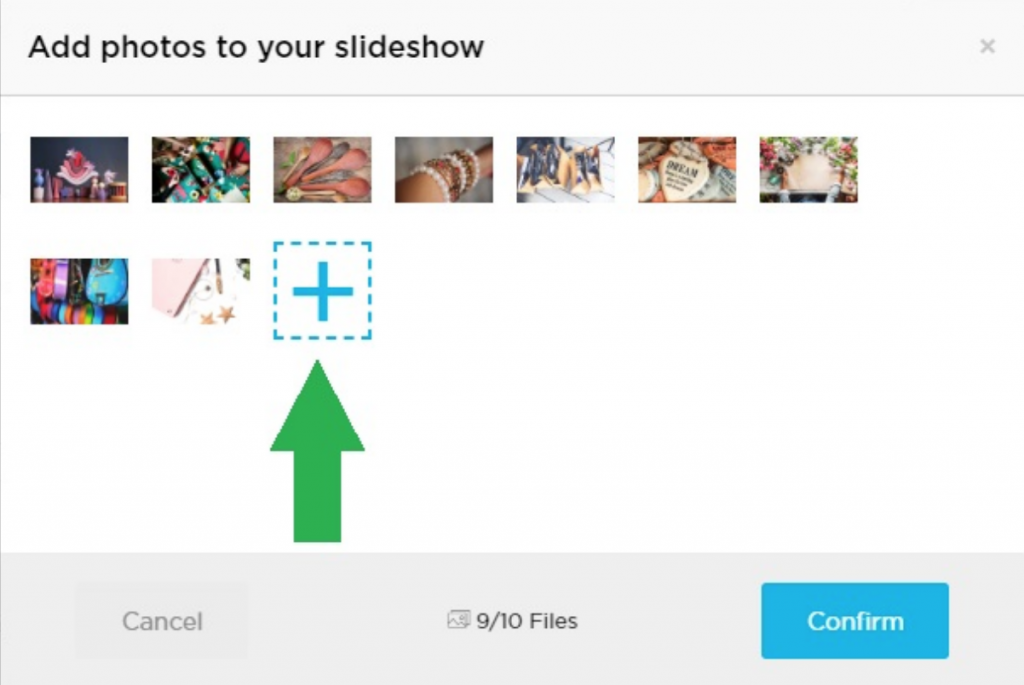 Once you're done, click on confirm. This will take you back to the first window. Then, fill out your caption, first comment, and add your hashtags etc. You can also check your images by scrolling through them using the white arrows (see below).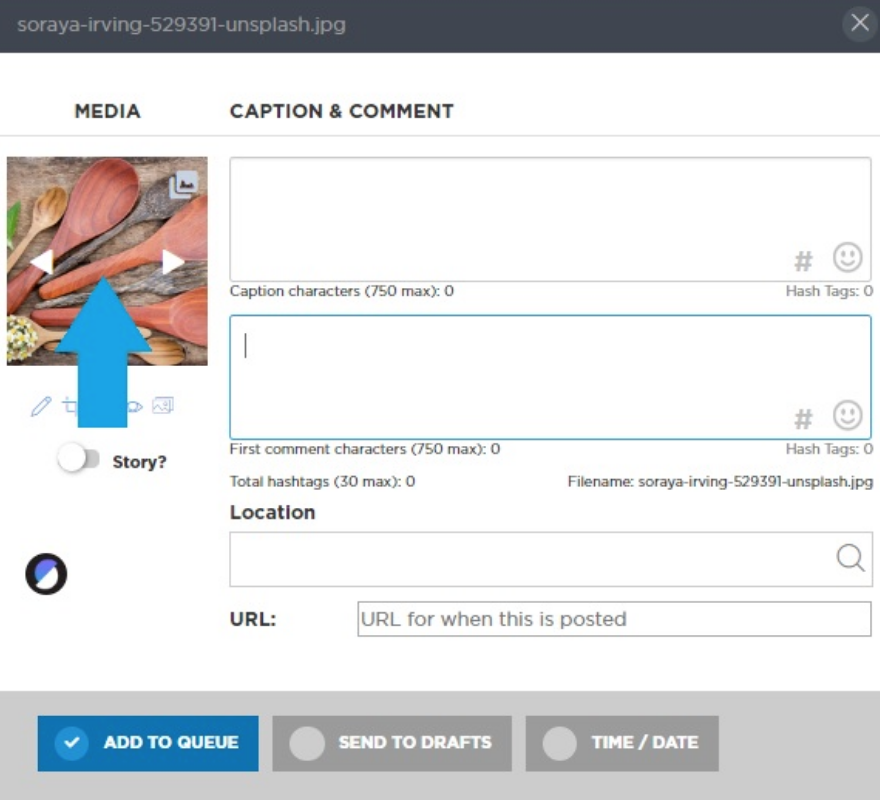 If you want to edit any of the images, simply click on the Edit image icon to open them in our photo editor.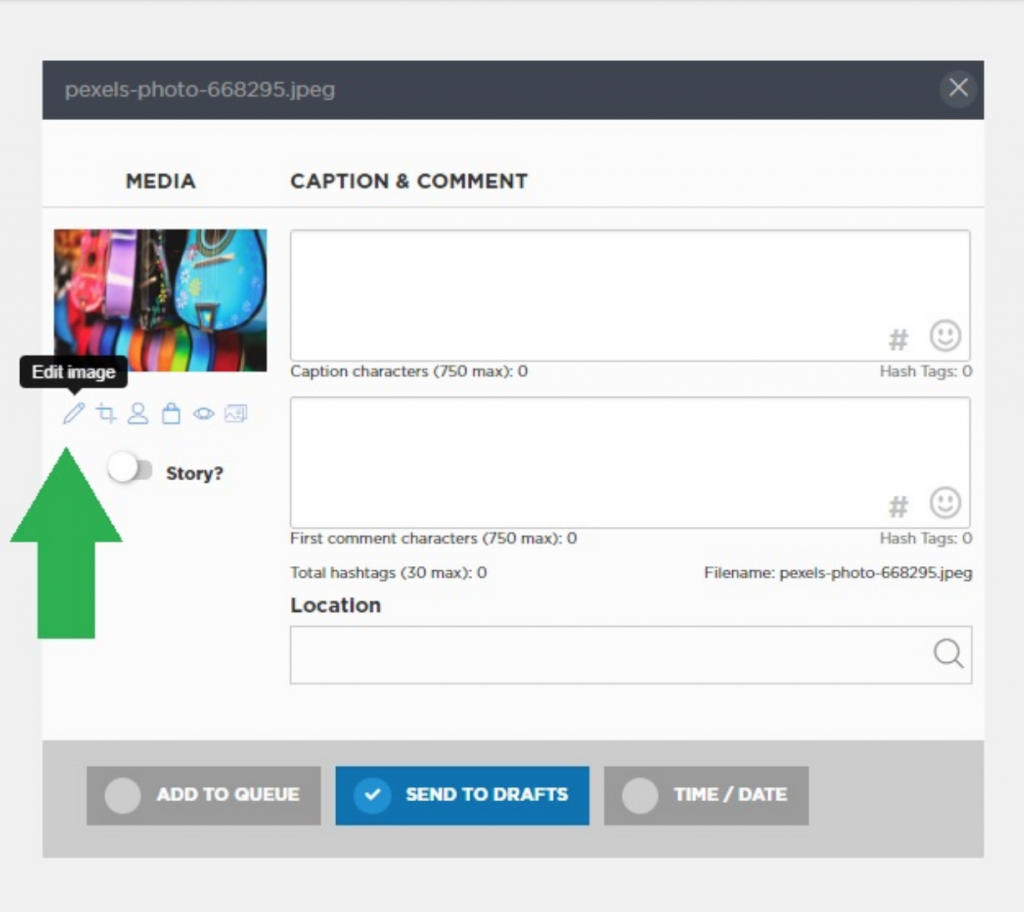 You can use it to crop them, add special effects like filters, stickers, frames, text, and more.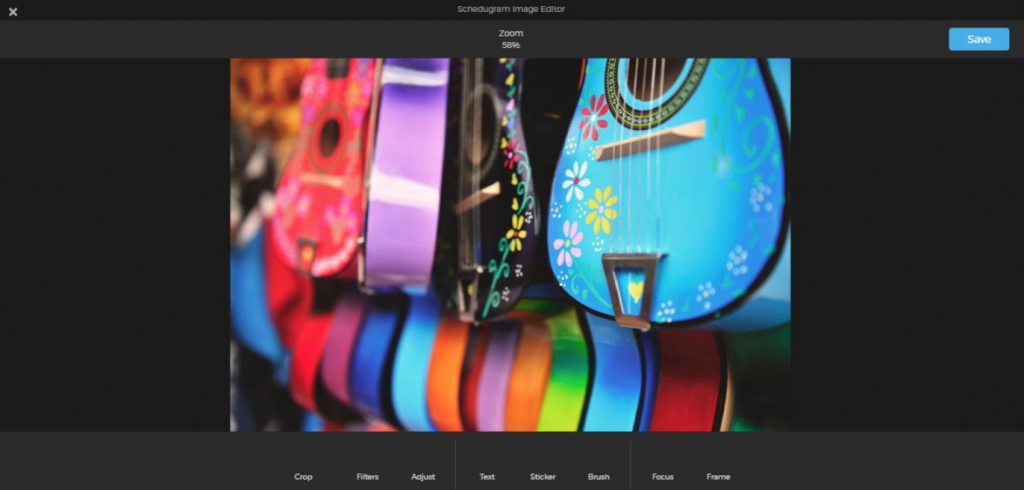 Once you're happy with the images, click save and then fill out the caption, first comment, hashtags etc.
Now, all that's left is to add it to your queue or schedule it to post on a particular time/date and Schedugram will automatically publish it for you (or you can save it as a draft and schedule it later).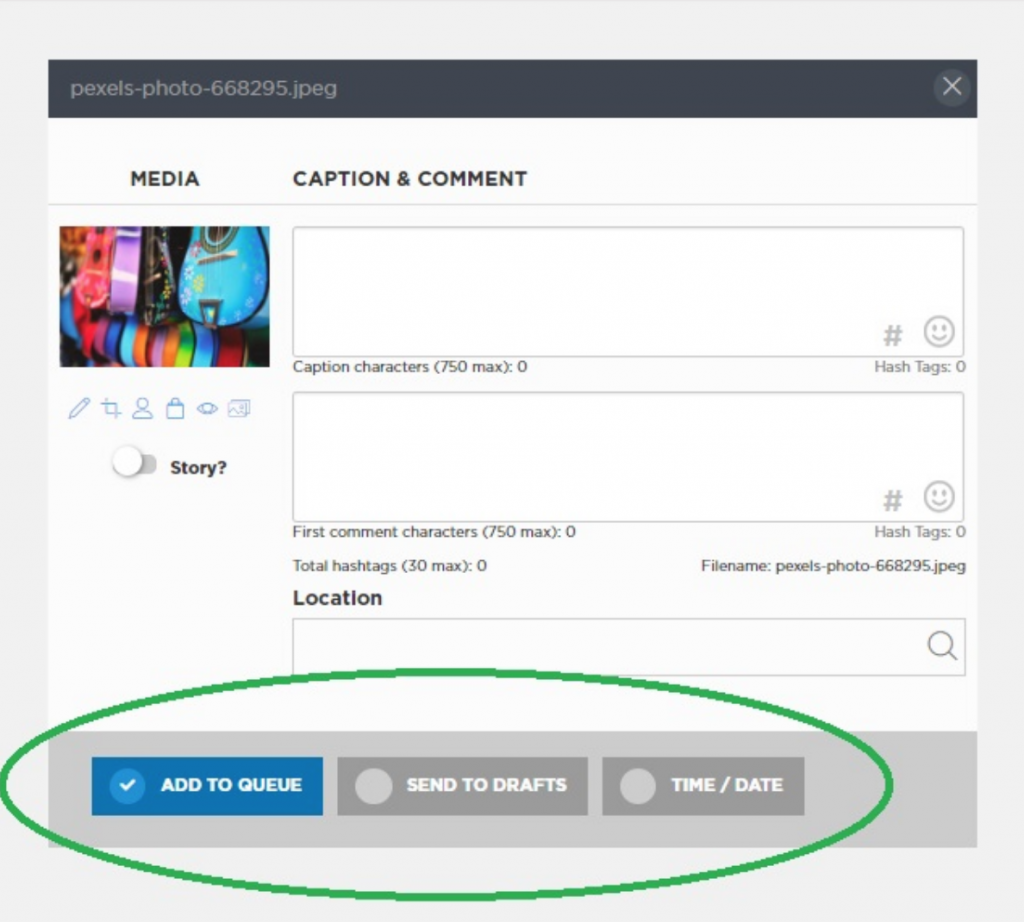 So, that's it, let us know if you find this useful and keep an eye on the blog for future updates, we're always working on making Schedugram better.
If you have any feedback (good and bad!) feel free to send through to our team at [email protected]
Dunja Lazic