Announcing 'Planner' – a Visual Planner for your Instagram Grid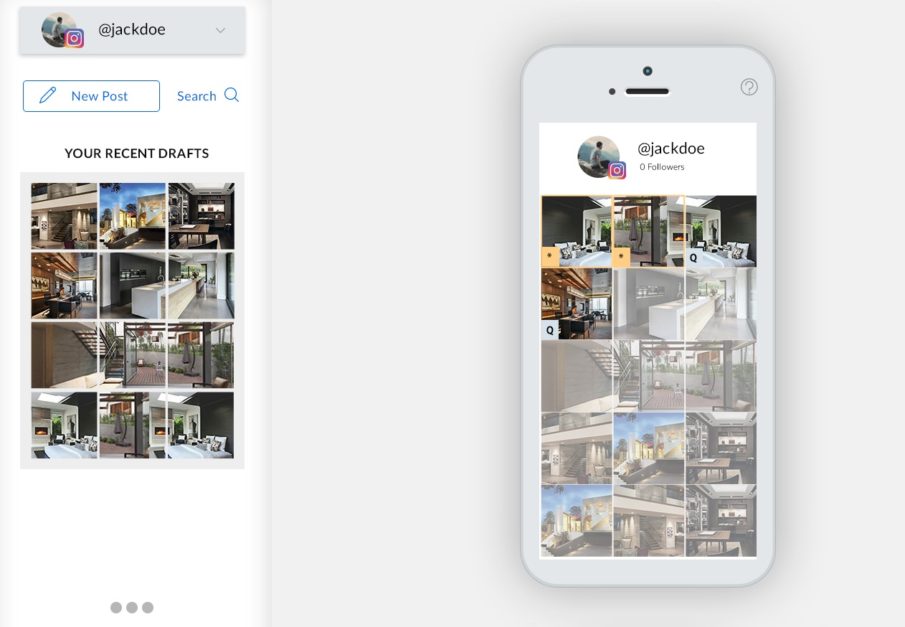 We're pleased to announce Planner – a way of visually planning how your posts will look like on an Instagram grid.
The way it works is that you can drag content from your drafts into the grid, move the posts around (both scheduled, queued and draft posts) and then make any changes necessary to "save" the posts to look just the way that you want. It works particularly well with our queue feature, as then you will be able to reorder your posts and they will automatically change time/date based on your queue posting times.
Make sure that after you have made your grid look just the way you want it, you click the 'submit' button in the bottom right to save all of the changes that you have made all at once. You'll see in the timeline in the right hand side if you still need to adjust any times to make sure that the ordering is correct!
You can use Planner now – just choose the option in the left hand menu.
If you have any feedback, please feel free to let us know! Just shoot an email to [email protected] or click the 'Help & Feedback' button in the dashboard.